As Tech Talent South has grown in its pursuit of empowering people to 'Do Something BIG' with coding and technology skills – we've refined our vision of what it really takes to close technical skills gaps and truly achieve diversity on technical teams. We've also learned a great deal more about people, and how to best equip them with what they need to reach their dreams.
With this knowledge, we've spent the past couple of years developing key partnerships that would achieve a few things:
1. Serve more underrepresented people with the curriculum and connections to change the trajectory of the life of themselves and their family.
2. Develop curriculum that is customized to the needs of companies who are hiring technical workers in droves.
3. Make us more readily accessible to the public sector: government, education, and economic/workforce development agencies.
And with that, we have accomplished great things! We partnered with the state of Connecticut to launch our northernmost campus. We customized several big curriculum offerings and created our 'Tech Talent Select' division: A program that is free or nearly free to the student, and guarantees them an interview with a hiring partner for which their class has been customized. This takes the financial and pedigree factors out of our admissions process and makes this program truly accessible to anyone with the aptitude!
All of these evolutions brought us to questions about our brand. It was decided that it needs to be reconsidered. Thanks to many conversations and the great work of Social Design House… our new look now better reflects the refined ethos and aspirations of the company.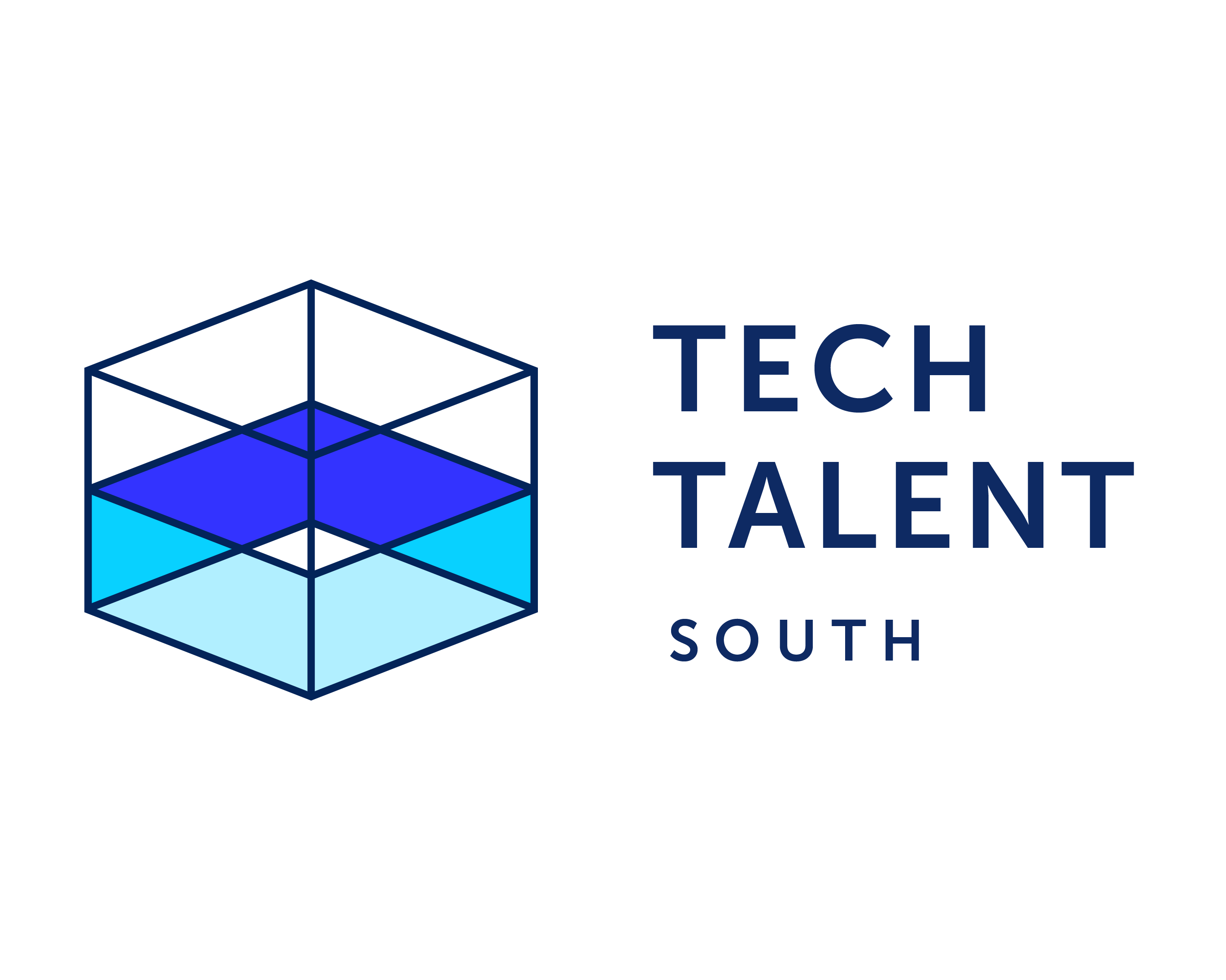 The many color variations for this logo demonstrates the diverse variety of folks that we train…
and for many different purposes! Our students come to class with goals of creating their own company, getting a new job, keeping up with the next generation, starting a passion project, managing their technical team well, and much more. Some come to us in their early twenties and some in their late 50s. We have lawyers sitting next to line cooks and have been recognized for having the highest female representation of any bootcamp nationwide (2nd only to a female-only bootcamp).
The logos will often be displayed in a stack, like this:
Something we know to be always true is that each person comes to class with a unique set of perspectives, strengths, and experience. Our job is to give each individual new skills to stack on top of their existing set and guide them in leveraging the stack they already had. Our job is also to help companies find the specific combination of skills they need to make the magic happen in the development of their technical products.
At Tech Talent South, we talk a lot about the unique stack. It only makes sense for our design to communicate this focus.
Is anything changing about the original TTS? Nope. We are still sticking to that local, individualized approach- where connecting our students with their community in a way that gets them closer to their goals is the most important priority in our day to day. Our classes, events, company tours, and community organizers are still pressing forward and refining as usual!
Pretty soon, you will see a new website and a whole new way of connecting with us. We hope you are excited, and we hope you find new possibilities for yourself.