Partnerships
Let's go far together
Whether you're a municipality looking to upskill your local community, a company, or a school wanting to train your students – we welcome all and can serve a variety of interests!

A snapshot of our partners
Here's what we bring to the table
We've got a really big team
With over a network of over 70,000 individuals and 625+ talent pipeline partners, our team is our secret sauce.
Economic Impact
Per 100 students, we average a $3.5 million annual economic impact based on increased salary alone, following training.
Social impact
With a goal to help diversify the tech scene, 89% of our talent database identifies as a Woman, Black, Indigenous, and/or Person of Color.
We're all about constant reinvention
TTS has always been about reinvention, from transforming baristas to developers, and philosophy majors to consultants – that's our bread and butter.
Types of partnerships
Municipalities
Want to grow your local tech scene? We're well known for recruiting and running our large-scale, multi-year and self-sustaining training initiatives. Our goal is to increase tech talent in your region and keep that talent local. Heard of places like Phoenix, Charlotte, Hampton, Shreveport, Hartford and Rochester? We've been there and done that!
Schools
Are you a university, college or a local school district? We can train your teachers, so that they can train and certify students with highly-desirable tech skills. We also partner with continuing ed to offer technical courses to their students and the public.
Talent pipeline partners
University
There's a reason why we were the Early Talent Awards winner on Handshake, it's because hundreds of universities and colleges partner with us to create a linear path to employment in tech and tech-adjacent roles.
Staffing Firm
We partner with other staffing firms to broaden the scope of job placement opportunities for our candidates upon graduation.
Enablement Partner
We partner with boutique consulting firms from across the United States that are instrumental in supporting our candidates through role-based training. They also provide professional development support to prepare candidates to enter the technology workforce.
Now that I've graduated from TTS, I can realize my dream in software development. I am going to be working at one of the largest insurance companies in the nation, which I never could have accomplished without TTS.
The instructors make it their job to help you meet your custom goals. My classmates ranged from aspiring developers to entrepreneurs to designers. Our end goals were different, but we all worked together and learned the same technologies.
The courses allowed me to learn a variety of languages and build marketable projects in a short amount of time. After a few months, I was comfortable completing full-stack applications on my own. After 8 total months at Tech Talent South, I was able to apply my skills and secure a job as a software developer at a large retail company.
Kyle
Senior Software Engineer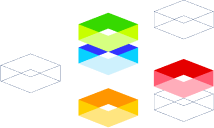 Start the process
Discover the ways in which TTS can address your goals