Do you have an idea? Want to give it some momentum?
If you live in the Raleigh area, then Carl Nordgren is your guy. He is teaching Tech Talent South's STARTUP PRIMER this fall, and is guaranteed to challenge you.
We asked him to share some thoughts about his goals for the course: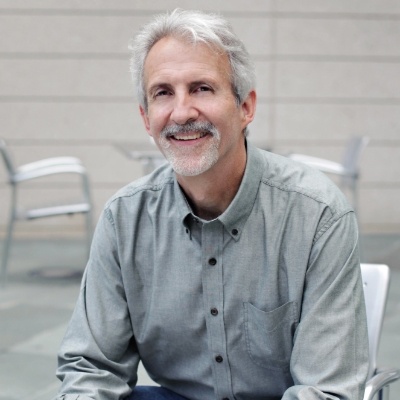 My goal for you for this class is big and bold.
I want to accelerate your understanding of how to launch and grow a new venture. And I want to help you become a more creative and entrepreneurial version of yourself.
After 25 years or so as a serial entrepreneur I was asked in 2002 to teach a course on start-ups at Duke. I wound up teaching over 60 classes with nearly 3,250 students over the next 14 years.
The classes fell into one of two categories.
First I designed and taught classes on the basics of starting a company. Then I designed and taught classes on how to grow your creative capacity and develop your entrepreneurial instincts.
For Tech Talent South's Start Up Primer I am going to combine the best of both of those classes.
You will be led through the most important steps and the core processes and the proven strategies for launching and growing a new venture. In the pioneer days of cellular I helped found two successful companies. I've launched a marketing services company that grew from 12 employees to over 100 in the first year. I've help launch a sports magazine publisher, a semiconductor company, and was a partner in a small venture firm, running our new business incubator. Teaching at Duke taught me how to coax the most useful lessons from my experiences and how to weave them with the wisdoms of others to deliver the content you'll benefit from the most.
I've also worked in four of the creative industries and throughout my career one of my core responsibilities was recruiting and developing creative talent; my courses on being and becoming the most creatively entrepreneurial iteration of yourself you can be were very popular at Duke because they were very effective at accomplishing exactly that.
Becoming the most creative and entrepreneurial person you can be means it's more likely you'll imagine and develop the game changing product or service, but it also means that you will bring your creative thinking and entrepreneurial behavior to the inches and the minutes of all that you do, creating a hundred victories every day.
Join us. It'll be challenging, it will be demanding, but it will be fun and highly rewarding.
– Carl Nordgren
{{cta('08aec7c3-829c-46c4-a8ce-b2c4db497a34′)}}